Nicolas Baldeyrou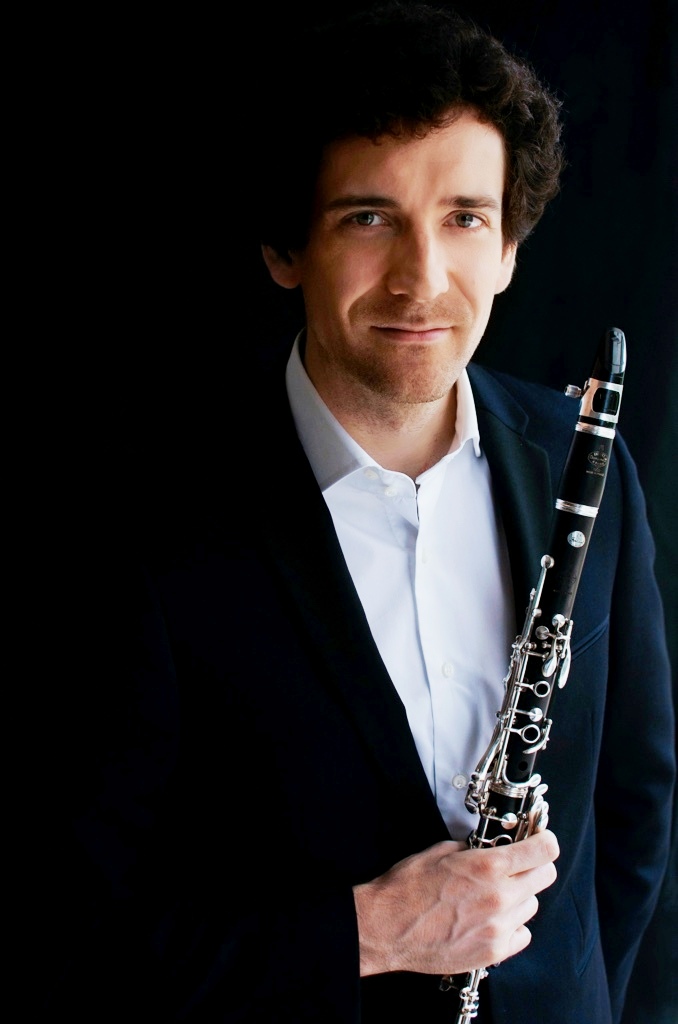 He studied, successively, at the Paris Conservatoire National Supérieur de Musique et de Danse (under Michel Arrignon and Jérôme Julien-Laferrière).  After unanimous vote, he was awarded the Léon Leblanc special prize for bass clarinet (under Jean-Noël Crocq) before beginning his final postgraduate studies.
After graduating, he won three high-level awards: the prestigious ARD International Music Competition (Munich) in 1998, the Dos Hermanas International Clarinet Competition (Spain) in 1999 and the ICA Young Artist Competition (USA) in 2001.  He was also laureate of the international prizes Carl Nielsen (Odense) and the Jeunesses Musicales (Bucarest), the Révélations de l'Adami, the Natixis Foundation, the Bunkamura Orchard Hall Award, and the extremely prestigious "Rising Star" programme, in 2004.
He has since led a triple career as soloist, teacher and orchestra musician at the Radio France Philharmonic Orchestra headed by Myung-Whun Chung, where he was appointed first clarinet in 2011. Since 2006 he has taught at the Lyon Conservatoire National Supérieur Musique et Danse.
Nicholas is an endorser for Buffet Crampon, and thus contributes to the development of the clarinet and to the influence of the école française throughout the world.
[Instrument: Buffet Crampon Festival Green Line]
---
Johannes GMEINDER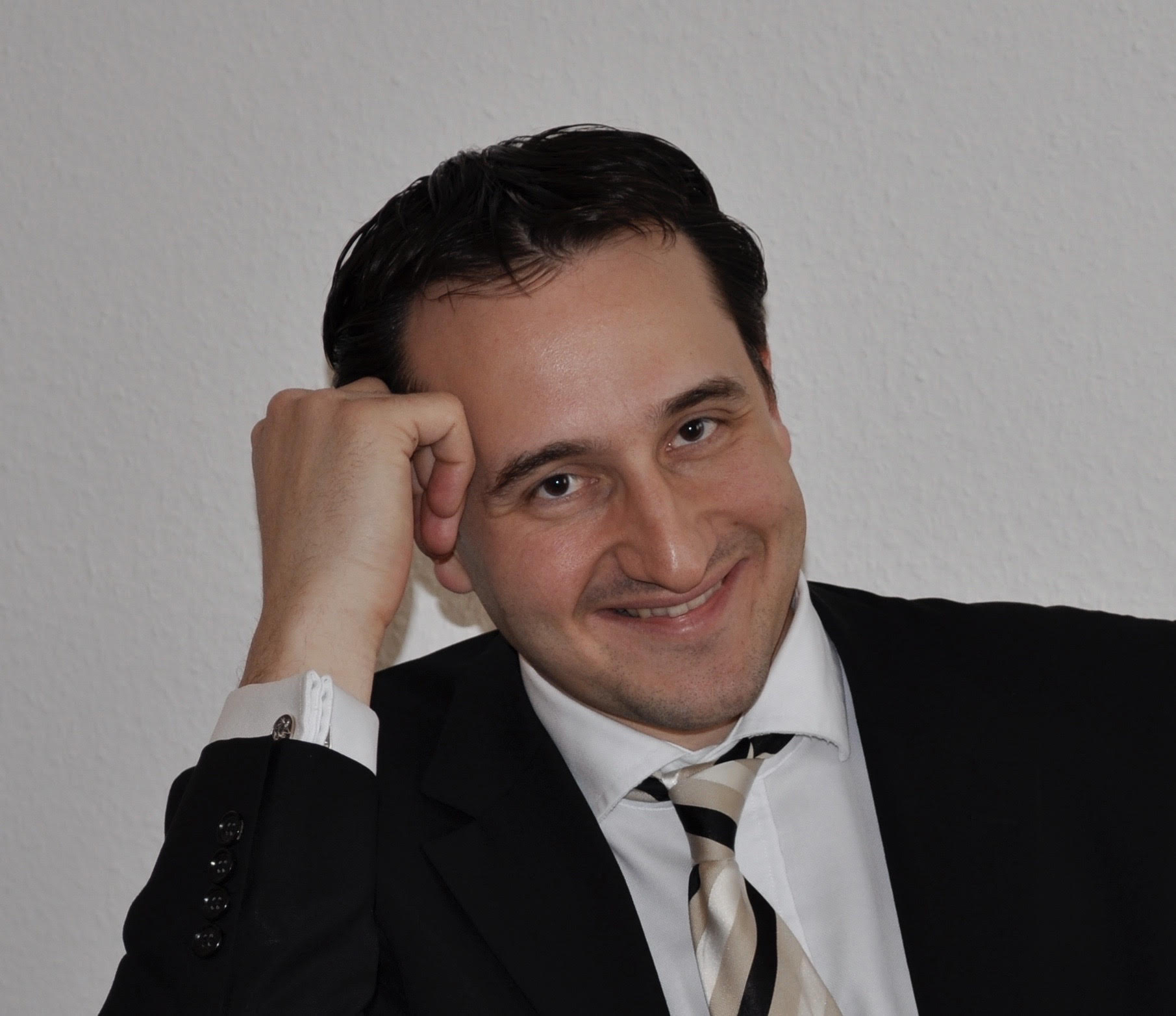 He was born in Konstanz, Germany in 1976. He studied at Staatlichen Hochschule für Musik Trossingen, his mentor was Prof. Waldemar Wandel and then at Universität der Künste Berlin, mentor was Prof. François Benda. He won scholarship of Kunststiftung Baden-Württemberg in 1994 and joined Orchesterakademie der Berliner Philharmoniker in 1996. He also won scholarship of rheinland-pfälzischen Landesstiftung "Villa Musica" in 1998. In 1999, he was assigned as the solo clarinettist at Opern- und Museumsorchesters Frankfurt/Main. He performed other orchestras and chamber orchestras. Since 2020, he is the president of German Clarinet association and representative of Germany in International Clarinet Association.
He devoted in education as well. He started his academic carrier in 2001, a lecturer at Hochschule für Musik und darstellenden Kunst Frankfurt/Main and then 2003 at Universität der Künste Berlin, 2004 at Staatlichen Hochschule für Musik und darstellende Kunst Mannheim. In 2004 he was assigned as Professor of Clarinet at Hochschule für Musik Mainz and then in 2009, professor of Clarinet and chamber music at Hochschule für Musik Saarbrücken berufen. Since 2017, he is the professore of clarinet at Hochschule für Musik und Theater "Felix Mendelssohn Bartholdy" Leipzig.
Prof. Gmeinder perform in Asia, US, Scandinavian countries and EU countries and have master classes. He is invited to many international competitions as a judge. His recordings are released by MDG, Bremen Radio Hall Records and Coviello Classics erschienen.
Clarinet; Firma Schwenk & Seggelke.
---
Alexandre Chabod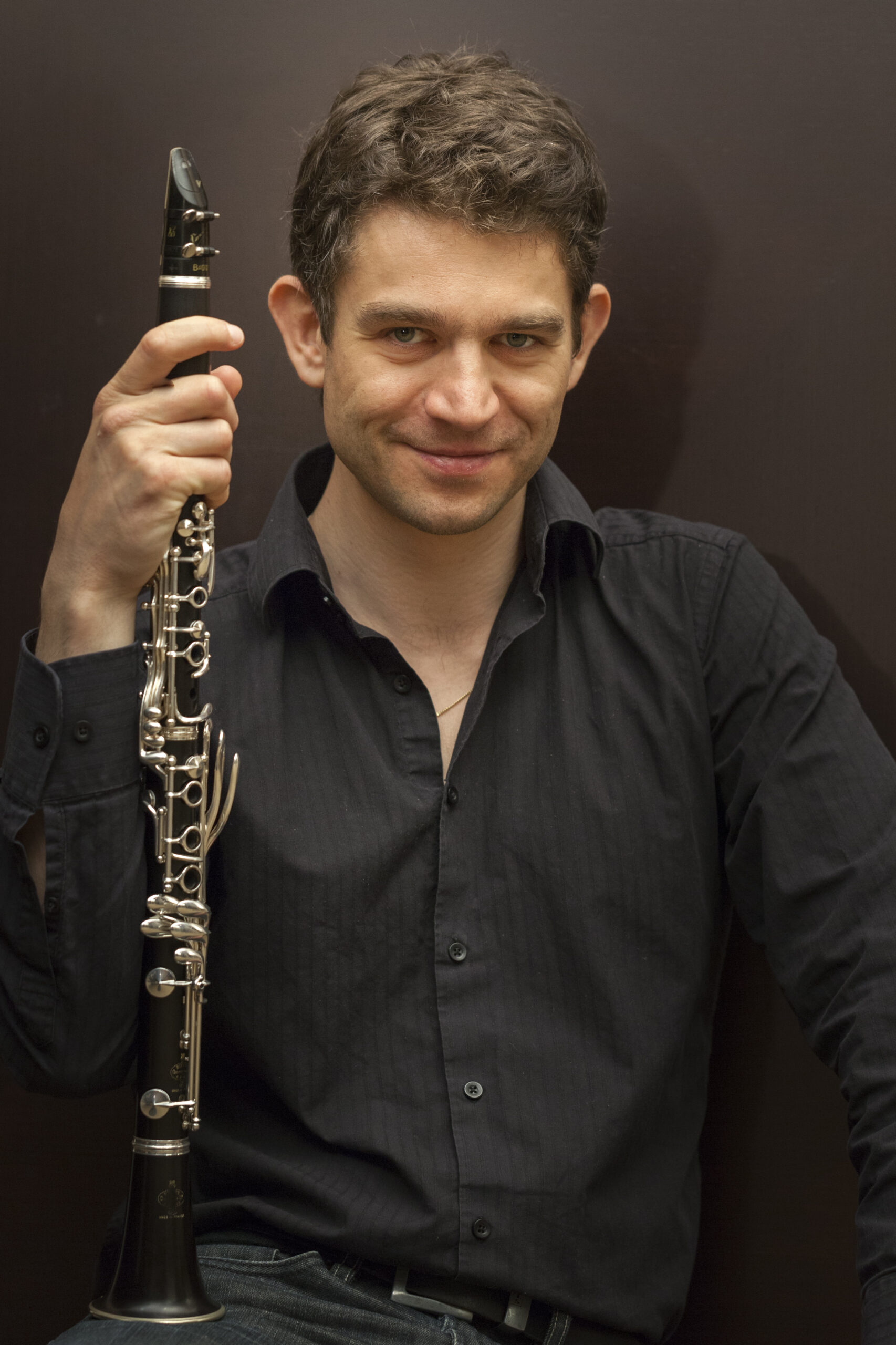 Alexandre Chabod began playing the clarinet at the age of 7. In 1996 he graduated from the
C.N.S.M. in Paris (class of Michel Arrignon) with first prize in clarinet and won first prize
in chamber music the following year (class of Maurice Bourgue).He continued his studies with Paul Meyer and Eric Lesage.
Winner of the international competitions of Toulon, Paris UFAM (3rd prize) and Jean-Francaix (2nd prize), he also follows a cycle of improvement at the C.N.S.M. of Paris.
In 1999, Marc Minkowski invited him to join the orchestra of the Louvre-Grenoble as solo clarinet. Since 2010, he is solo clarinet in the "Chambre Philharmonique" conducted by Emmanuel Krivine. Recently, he has performed on modern and period instruments (5-key, 10-key and romantic clarinets) in chamber music with Jérôme Pernoo, Patrick Cohen, Jérôme Ducros, Nicolas Baldeyrou, Wladimir Mendelssohn, Frédéric Laroque, Alexandre Gatet, Julien Hardy ….
Passionate about contemporary music, Alexandre has created and recorded numerous works dedicated to him by Serge Kaufmann, Martin Kutnowsky, Bruno Mantonvani, Thierry Eschaich, Guillaume Connesson, Karol Beffa, Nicolas Bacri…
Regularly invited to give master classes and recitals in France and abroad, he recently went to Taipei (the Soochow University and the National Taipei University of Education), to New-York (Buffet Crampon event with students from the Julliard School) but also to the CRR of Tours, Reims, Clermont-Ferrand, Toulouse….
He teaches at the conservatory of the XIIth district of Paris and at the C.R.R. of Versailles.
He is a member of the Vendôme Quartet.
After having been solo clarinet of the Republican Guard orchestras for 8 years, he is since 2004 first soloist clarinet of the orchestra of the National Opera of Paris
Instrument: Buffet Crampon Prestige Green Line in B♭, RC in A
---
Antonio Saiote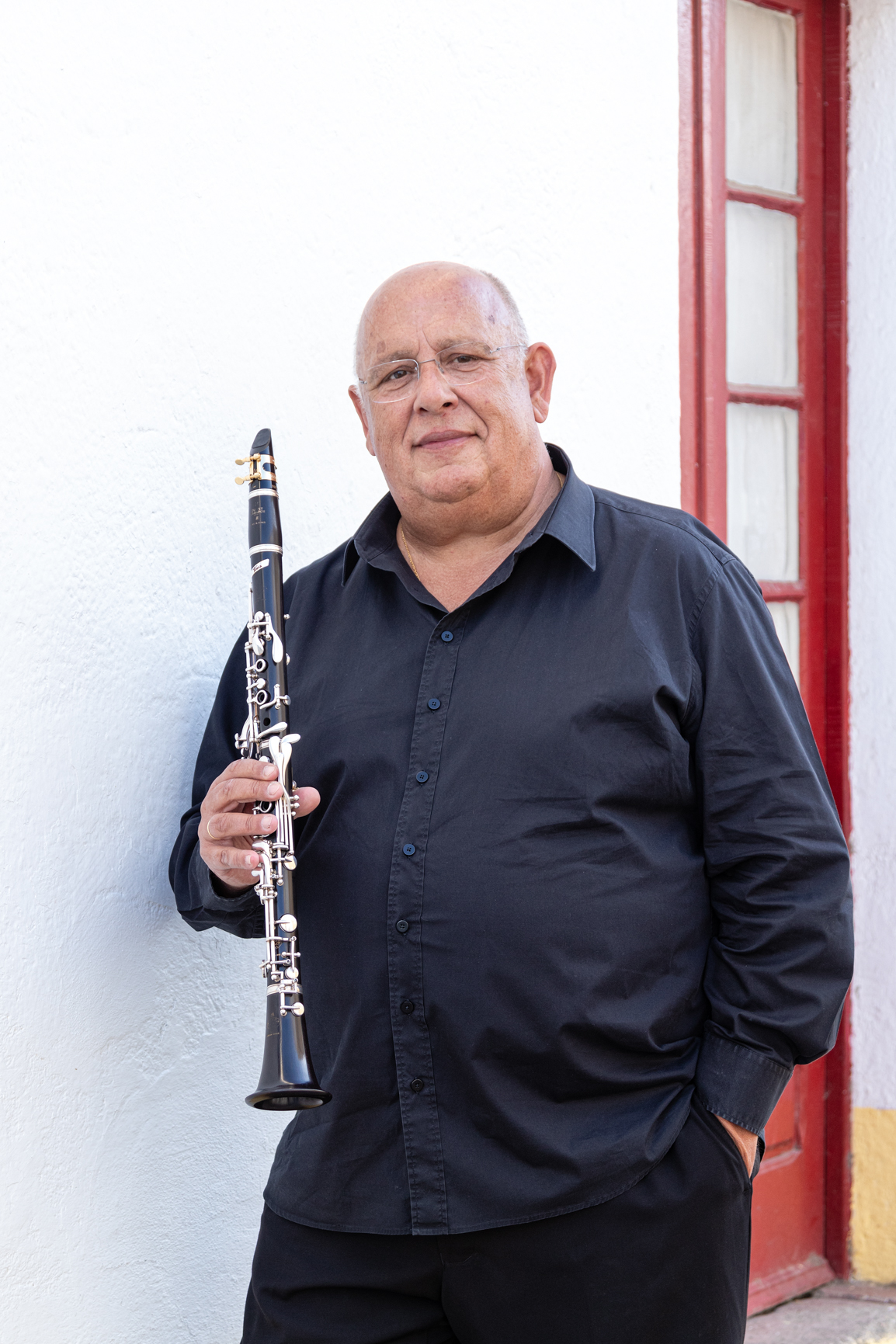 Born in Loures, Portugal, António Saiote is an artist and educator recognized worldwide.
He studied as a fellow of the Gulbenkian Foundation in Paris with Guy Deplus and Jacques Lancelot, and in Munich with Gerd Starke, where he earned a Meisterdiplom the Hochschule in Munich with distinction.
Saiote is a renowned performer who has been featured with the Gulbenkian Orchestra, Portuguese Symphony, Classical Orchestra of Porto, Régie Orchestra, Radio Lisbon and Porto, São Paulo, Shanghai, Philharmonic of Beiras, North Orchestra, Symphony Orchestra of the Algarve, and Symphony Zurich. He has also been invited as a guest soloist for numerous world congresses in the United States, Belgium, France, Sweden, Canada, Japan, Spain, and Italy.
Since 1998 he has developed a fruitful parallel conducting career, having conducted all Portuguese orchestras and other orchestras in Spain, Venezuela, France and Germany.  He is chief conductor of the Symphonic Orchestra of the ESMAE. Saiote has been invited as a jury member in a number of prestigious competitions in Toulon, Constancia, Seville, Warsaw, Caracas, Kortrik, Ghent, and Brasilia. He has also served as president of the Valentino competition Bucchi in Rome. He has been awarded the title of Latin American Clarinet Personality by the Clariperu Association, and was appointed an Honorary Member of the International Clarinet Association by a unanimous vote.
An active and noted educator, he regularly collaborates as a teacher, soloist and conductor with the Venezuelan System of Youth Orchestra and has performed and taught in more than thirty countries in Asia, Europe, America and North Africa. He is artistic director of the symphony orchestra ESMAE and Marcos Romão International Clarinet Meeting, and founding member of Opera Norte. Saiote is currently on faculty at the Escola Superior de Música e Artes do Espectáculo do Porto (ESMAE).
[Instrument: Buffet Crampon Tosca]
---
Kenji Matsumoto
After graduating from Kunitachi College of Music, he studied at Conservatoire National Supérieur de Musique at Paris and won the first prize and awarded Leon Leblanc Award. He studied clarinet with Akira Tsunoda, Koichi Hamanaka, Kazuko Ninomiya, Kahori Takemori, Michel Arrignon, Allan Damian, and Jérôme Julien-Laferrière, and studied chamber music with Pierre Rolland Emar and Daria Hovora.
He won the 2nd prize at the 6th Japan Wood Wind Competition and at the 4th Japan Clarinet Competition (without the first prize winner), the 3rd prize at TOULON International Music Competition.
He is now the principal clarinet at NHK Symphony Orchestra and an active member of chamber music orchestras 'Arcus' and 'Cinq Anche'. He teaches at Tokyo College of Music, Senzoku Gakuen COLLEGE of Music.
[Instrument: Buffet Crampon "Divine", "Légende Boxwood"]
---
Yusuke Noda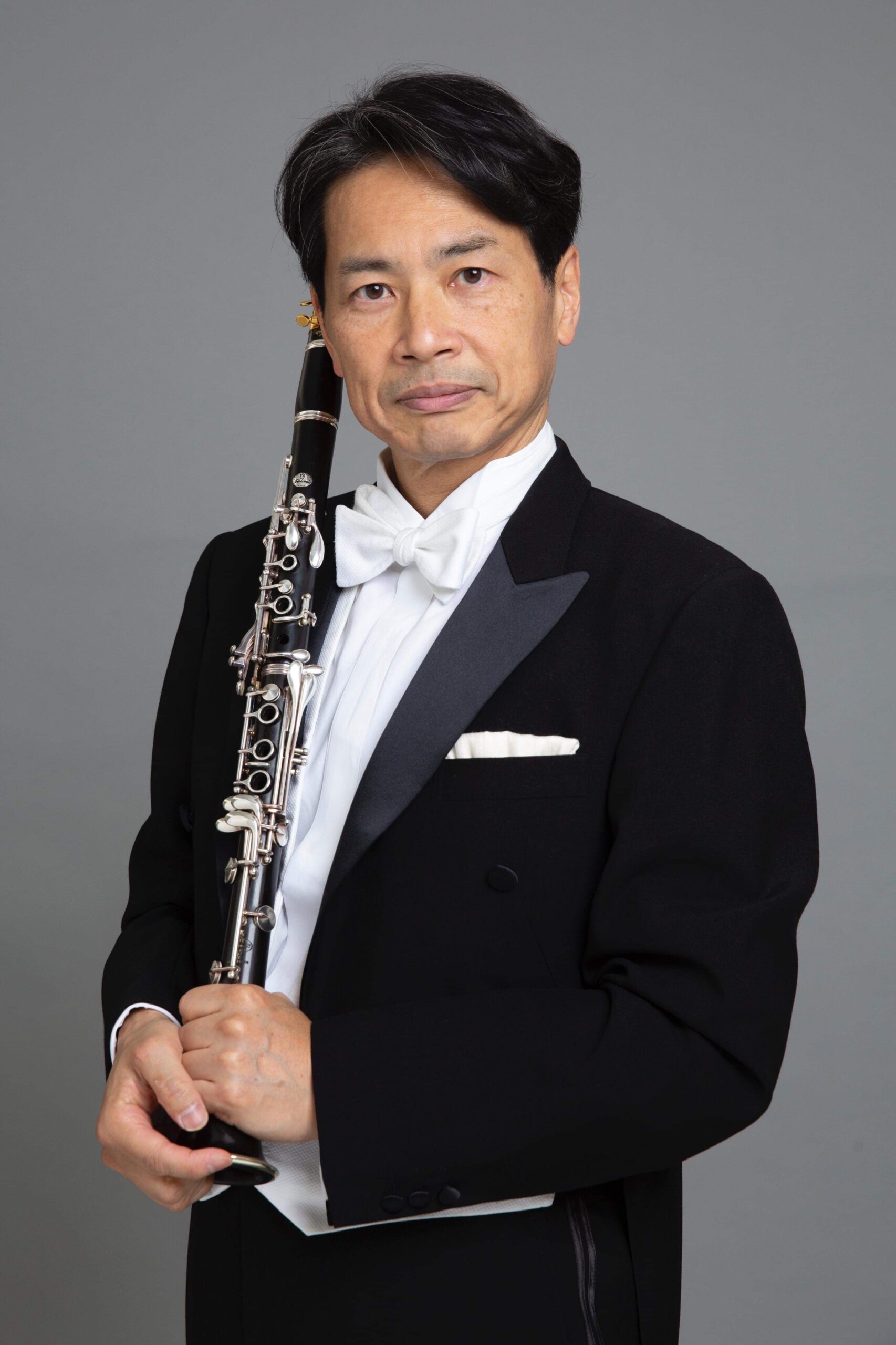 At age 16, Yusuke Noda has started studying clarinet under Seiji Yokokawa, 2 years later went to France, studied at Conservatoire Municipal de Paris, Conservatoire National de Région de Versailles and Conservatoire National Supérieur de Musique de Paris. Teachers were Claude Desurmont, André Boutard and Guy Deplus.
Finalist at Japan Wind and Percussion Competition(1989), 3rd Prize at Japan Clarinet Competition(1991).
Former principal clarinet of Gunma Symphony Orchestra (2003~2022)
Associate professor of Tokyo College of Music, also faculty member of Showa College of Music, Toho Gakuen School of Music, and Tokyo University of the Arts.
[Instrument: Buffet Crampon "Festival"]